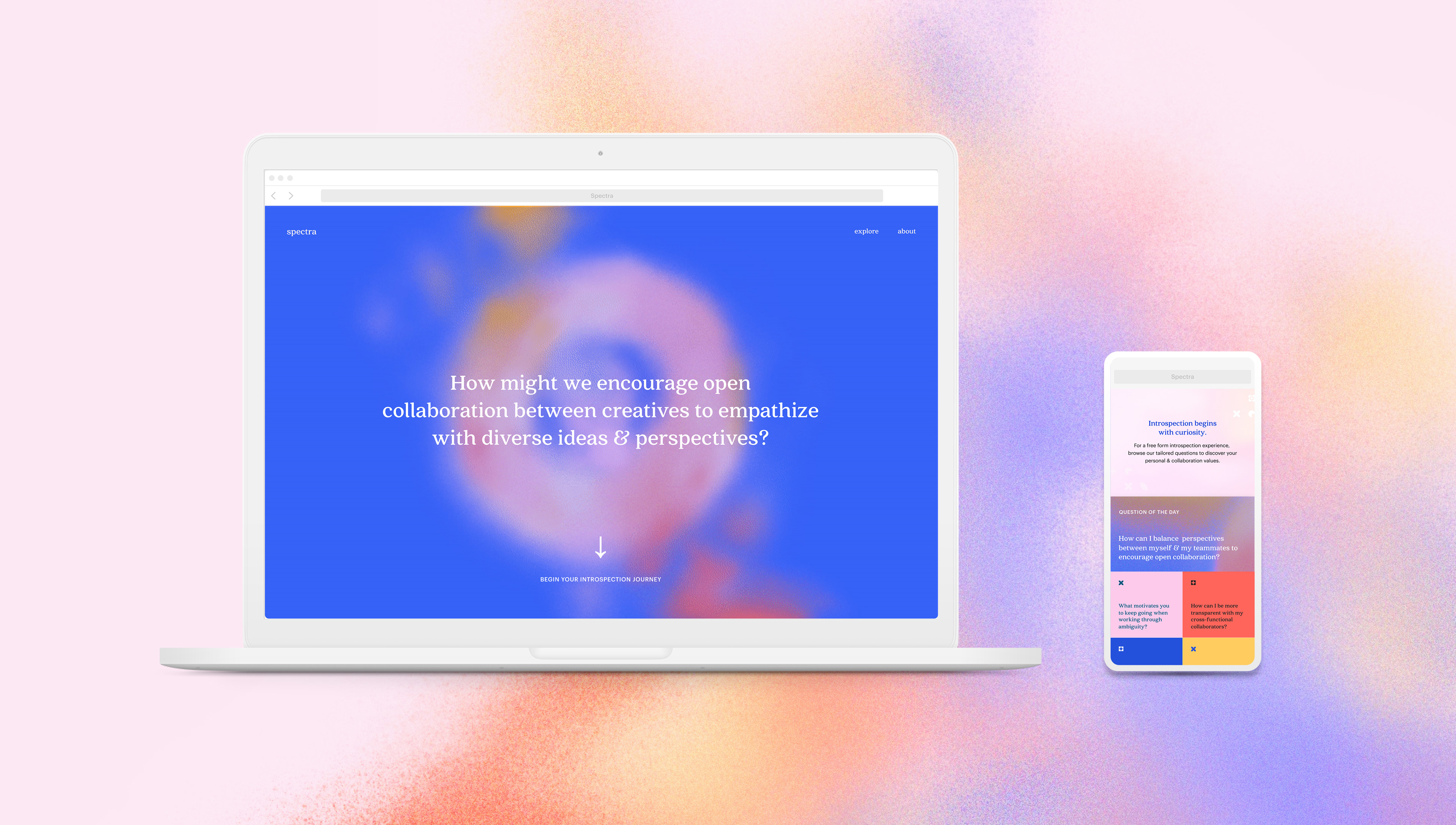 Introduction

spectra
is a multimedia toolkit consisting of questions and experiences to guide creatives to practice more frequent and structured introspection. 
While there is no right or wrong way to introspect, making time to engage in reflection can help individuals and teams refresh during times of confusion or conflict within collaboration. Through this toolkit, we hope to give creatives a sense of clarity about the values and perspectives they want to communicate and how to mediate team differences.
KEY QUESTION

How might we encourage open collaboration between creatives to empathize with diverse ideas & perspectives? 
What is introspection?
Introspection is the self-conscious awareness of one's thoughts, ideas, and intuition in application to the present & future. 
Why introspection?
Introspection is a powerful tool to discover our values. This is critical to articulate our own perspective while relating to others, improving understanding within collaboration.
What is our goal?
Facilitate the introspection process for creatives to create a deeper understanding of the self, the team, and how to improve collaborative relationships.
Who is this for?
Creatives in a collaborative field. In a field where collaboration is constant and inevitable, it is critical for creatives to articulate one's ideas while processing the team's diverse perspectives.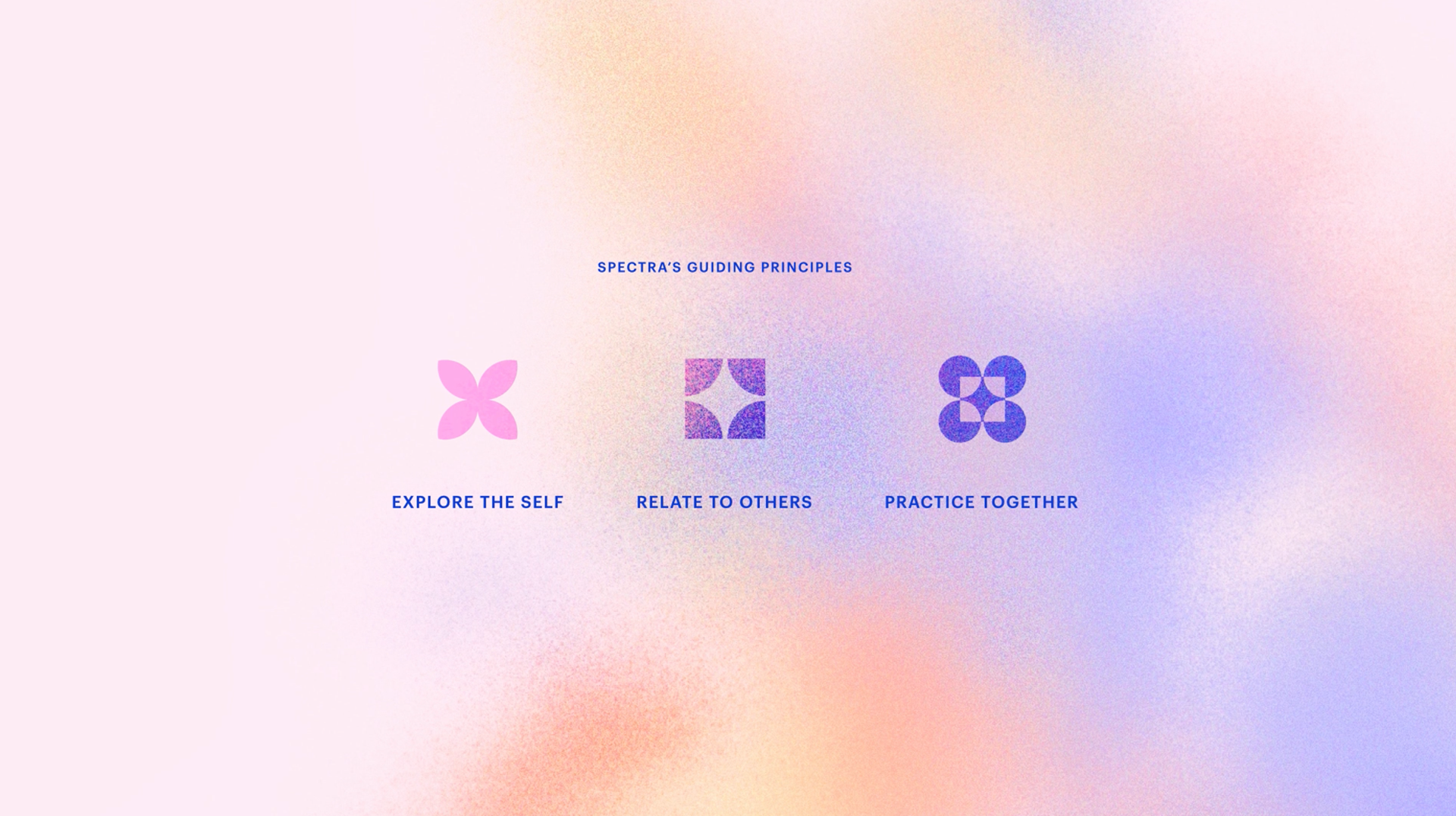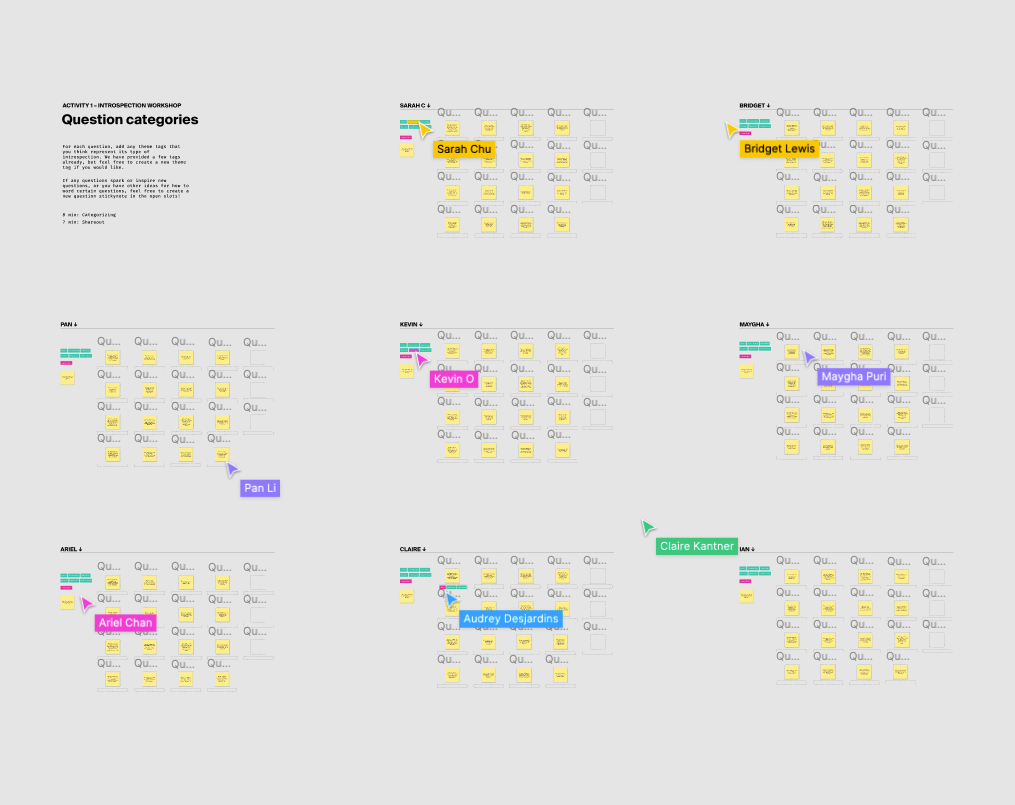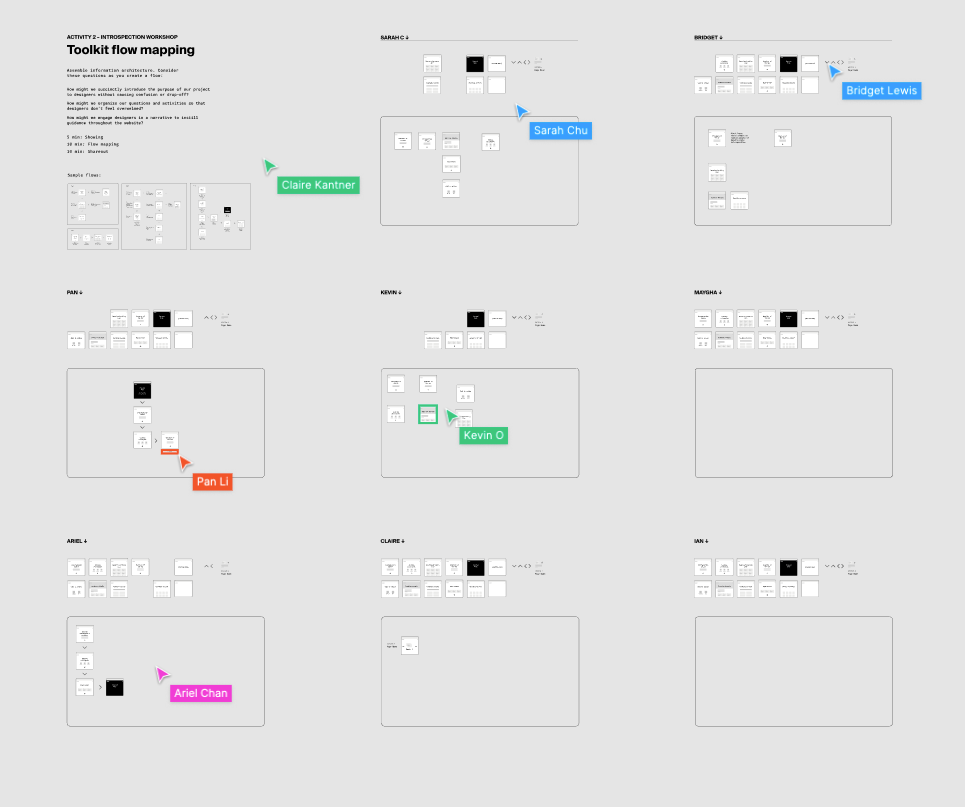 INSIGHTS WE FOUND ABOUT INTROSPECTION
1. Introspection works well within time frames like weekly check-ins/evaluations, since prolonged introspection can lead to overthinking and negative thoughts. 
2. Introspection is a mental process that can be benefitted from externalizing with tangible methods, i.e. activities, journaling, evaluations.
3. The relationship between introspection and collaboration is interdependent, but not straightforward/linear.
4. Introspection allows creatives to consciously consider how to best communicate with their team.
An immersive and guided experience.
Experiences are designed to help creatives reflect on working styles individually or collaboratively through a toolkit of introspective, thought-provoking questions. Each experience topic is tailored to specific scenarios relating to collaboration, like approaching team relationship conflicts and finding clarity amidst ambiguity in projects.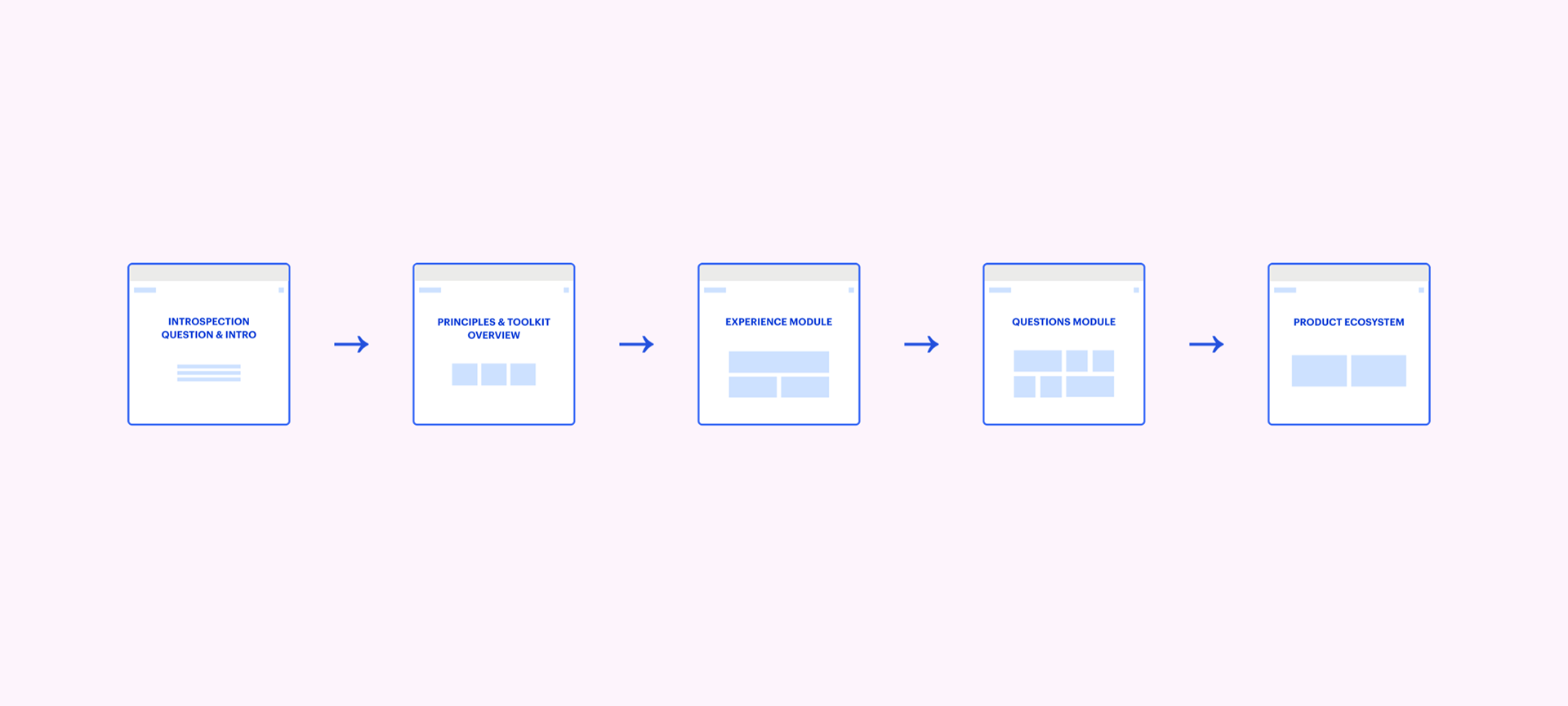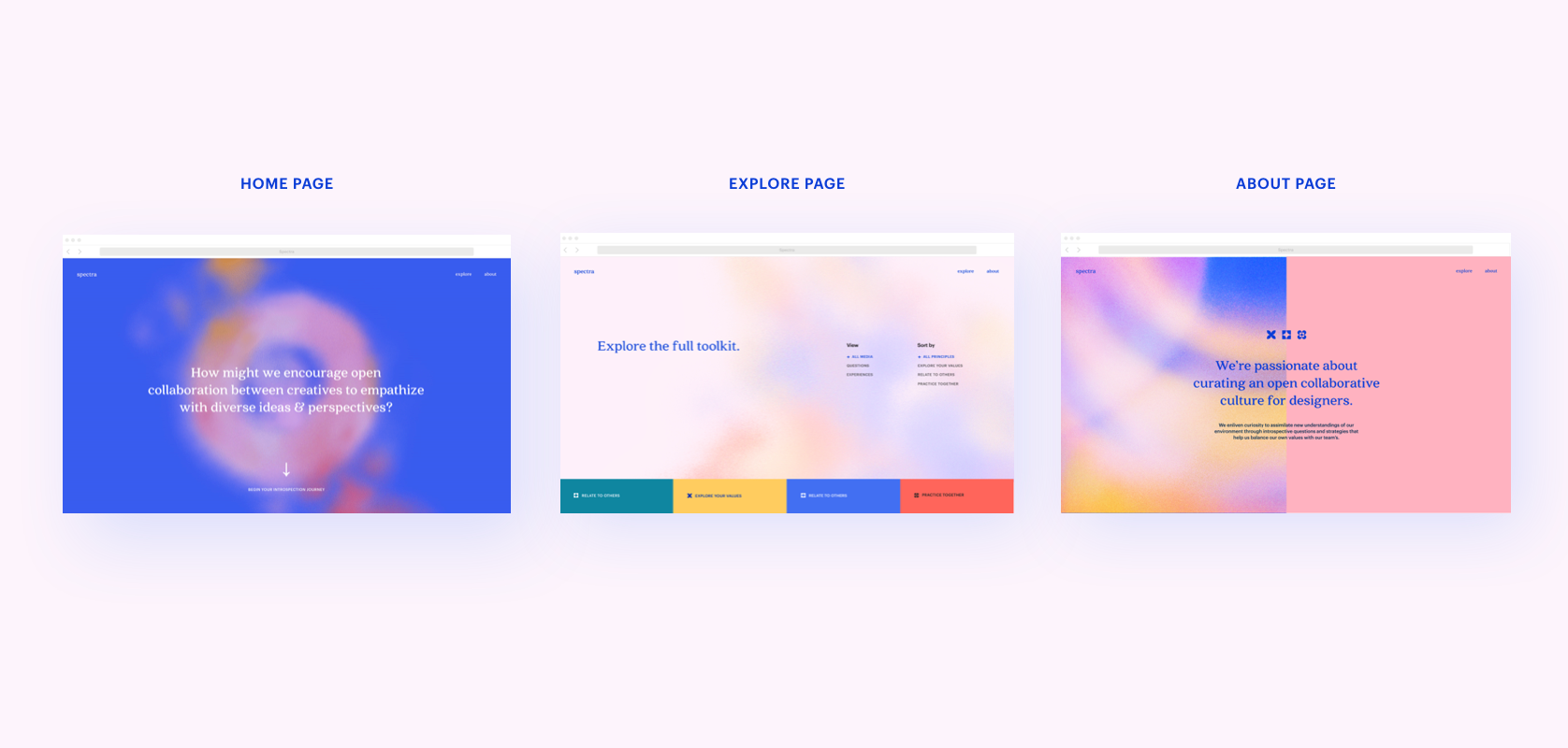 Our design system and brand elements.
We compiled a design system on Figma to help us construct our web design experience. Our brand is accentuated by soft, soothing gradients through a spectrum of primary colors. We aimed for a bright and refreshing feeling for creatives and these components are designed with colors tested for web color contrast accessibility ratio achieving over a 4:1 minimum.
The motion curated on our platform is designed in a hand-drawn frame-by-frame sequence with an intentional blur and grain quality to illustrate and embrace the process of introspection that is not necessarily a linear or perfect journey.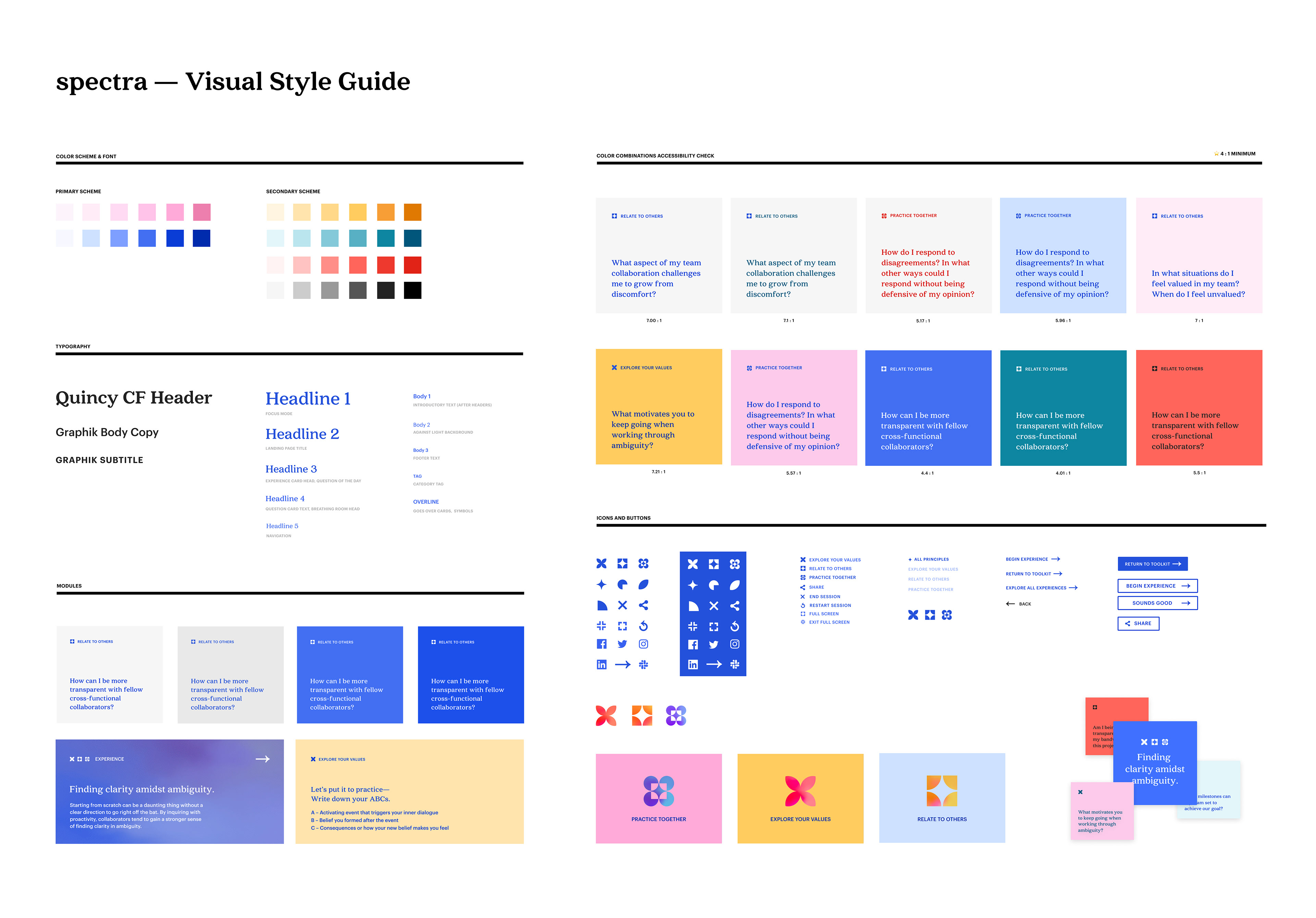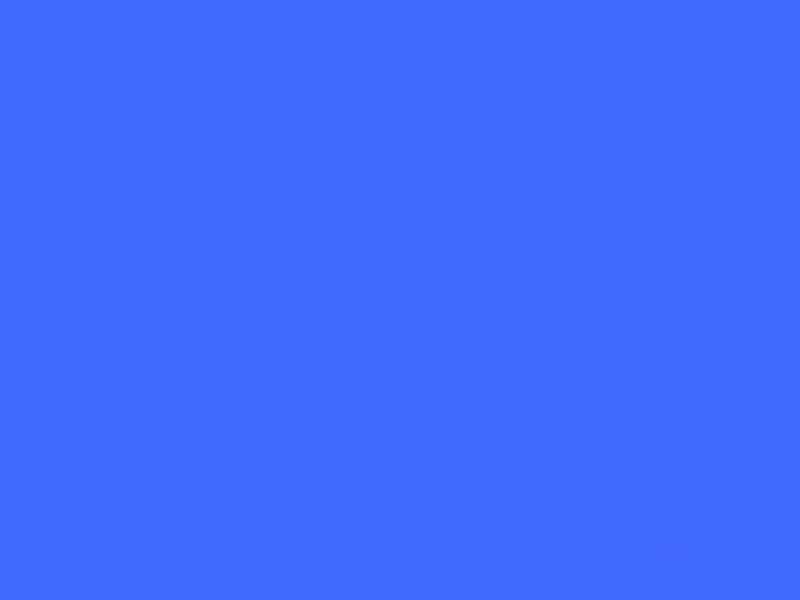 Experience spectra beyond the web.
Thinking about how spectra lives in different multimedia platforms helped us expand our storytelling beyond a desktop space. From our reoccurring user insight that introspection can happen anywhere, we intend for this to be a flexible experience wherever people go. With that in mind, spectra is designed in other portals like an accessible mobile application, integrations of social plugins, and in tangible paper mediums if collaborators would like to write down their introspective thoughts and reflections.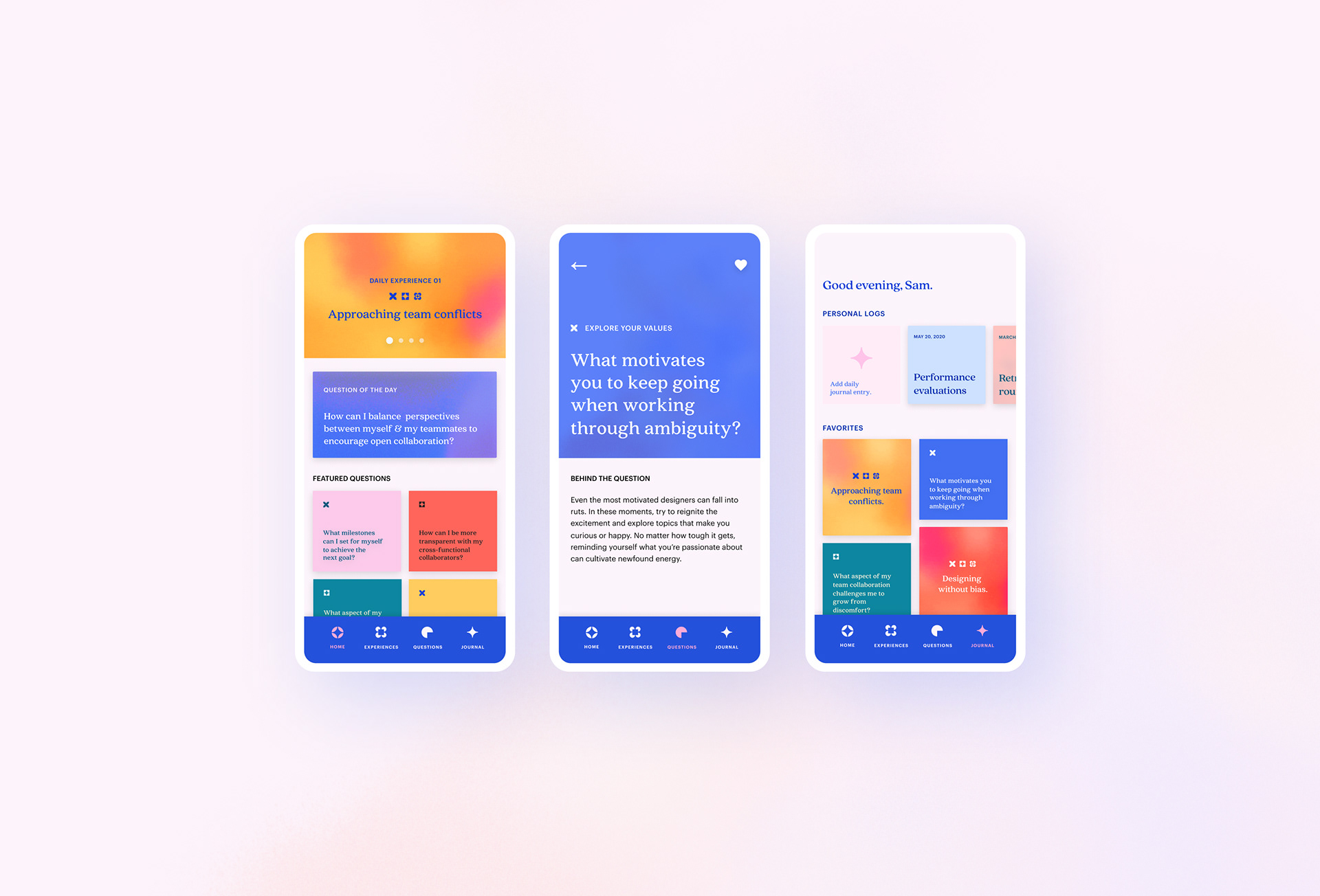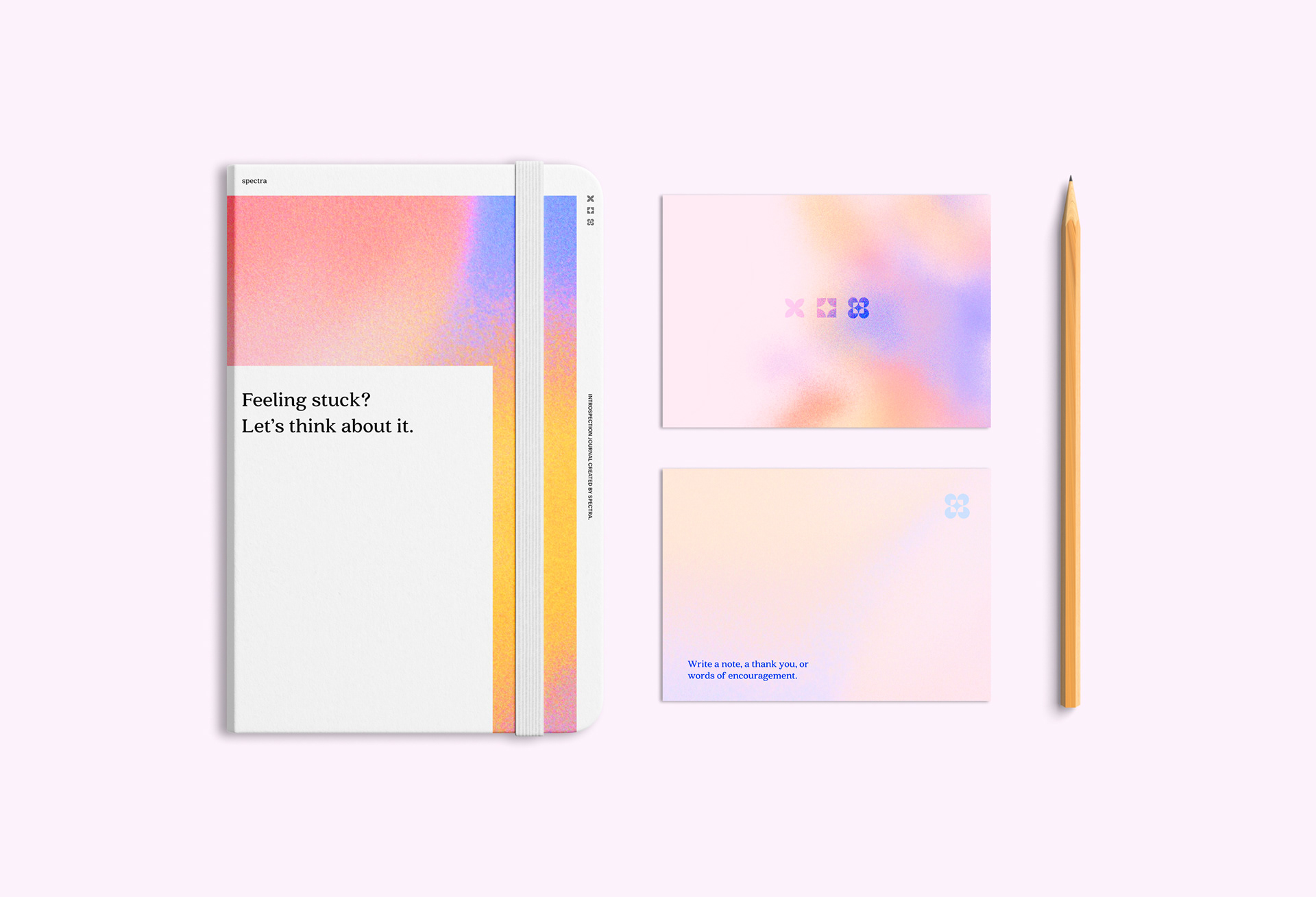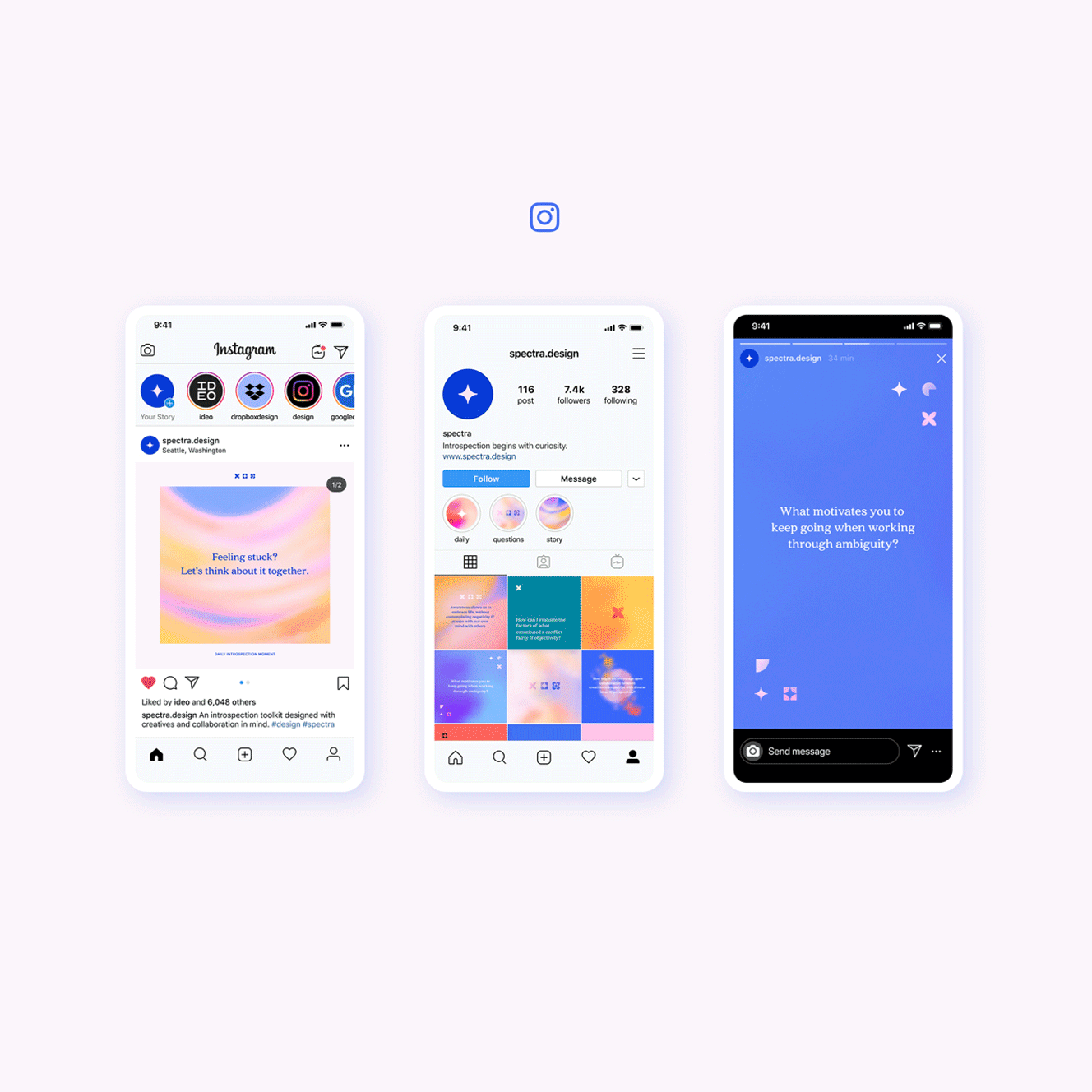 DURATION
10 weeks, Spring Quarter 2020
TOOLS
Figma, Principle, Procreate, Aftereffects, Keynote